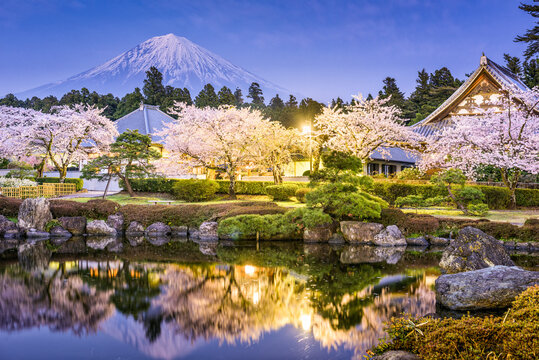 Nichiren Daishonin instructs in "On the Transmission of the Three Great Secret Laws" (
"Sandai hiho bonjo no koto"
),
When the principles of government come to accord with Buddhism and the spirit of Buddhism pervades secular affairs, when both the ruler and the governed alike embrace the Three Secret Laws of True Buddhism and the bond of old between King Utoku and the monk Kakutoku shall become evident at some future time in the defiled Latter Day of the Law; then, when an imperial decree is delivered and handed down, seek out a place of the finest scenery comparable to the pure land of Eagle Peak and there erect the High Sanctuary. Simply wait for the proper time to come. This is the Actual High Sanctuary of True Buddhism.

(Gosho, p. 1595)
He states in the same writings:
This will be a sanctuary not only where the people of the three countries of India, China, and Japan, and all the inhabitants of Jambudvīpa, will come to receive the precept of the Law that enables them to repent and wipe out offenses, but also where the great heavenly kings Brahmā and Shakra will descend to take part in the ceremony.

(Gosho, p. 1595)
Thus, when Kosen-rufu is achieved, and this defiled Saha world is transformed into Buddha land, the High Sanctuary of the Temple of the Essential Teachings (Honmon-ji) will be established at the foot of Mt. Fuji. This is the will of the Original Buddha.