Founding Member
Posts: 2230
Joined: Tue Apr 07, 2009 8:44 pm
Happy Birthday Catmoon! And many happy returns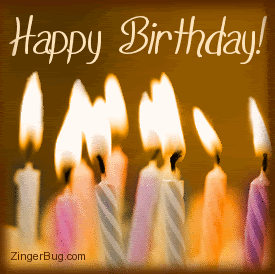 ---
Former staff member
Posts: 1242
Joined: Sun Apr 05, 2009 11:54 pm
Location: Melbourne, Australia
Contact:
Happy birthday Catmoon.
I hope you and your ninja cat are well.
Metta,
Retro.
Live in concord, with mutual appreciation, without disputing, blending like milk and water, viewing each other with kindly eyes.
---
Happy Birthday dear!
May you be safe from inner and outer harm.
May you be free from guilt, shame and hatred.
May you enjoy physical and mental wellbeing.
May you live with the ease of an open heart.
May you be awaken to your true nature which is an inexhaustible source of love, compassion and wisdom. _/\_ Anam Thubten Rinpoche.
---
---
Who is online
Users browsing this forum: No registered users and 50 guests