Quote:
I don't like ghost stories.
So do I
Becouse when I say that I like movies about ghosts
I mean movies like:Princes Mononoke,Spirited Away,Mushishi,Shounen Onmyouji,Photographer of the Elves etc
I do not like movies like Paranormal Activity
where the motif of ghosts comes down to the fact that some family fears some ghost
and then comes the priest drives out it, and it's cool-boring.
I like it when a lot of local legends and references to folklore monks, shamans, healers
Natsume Yuujinchou is fun (with psychological thread).
Especially the guardian spirit in the form of a alcoholic cat Nyanko sensei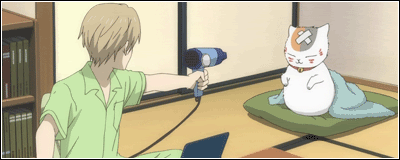 http://randomc.net/image/Natsume%20Yuuj ... e%2023.jpg
Temporary form
true form
Quote:
What attracts you to these movies?
Pi & Ghost in the Shell or those that I mentioned in the first entry?
In Pi psychological portrait main character.
GITS... I do not like cyber,I like nature but I like the topics related to the mind, life after death, etc.