Founding Member
Posts: 2230
Joined: Tue Apr 07, 2009 8:44 pm
Happy Birthday Catmoon! And many happy returns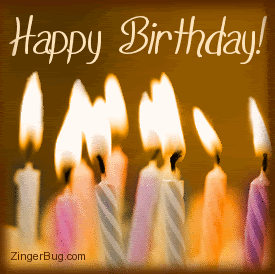 ---
Former staff member
Posts: 1243
Joined: Sun Apr 05, 2009 11:54 pm
Location: Melbourne, Australia
Contact:
Happy birthday Catmoon.
I hope you and your ninja cat are well.
Metta,
Retro.
Live in concord, with mutual appreciation, without disputing, blending like milk and water, viewing each other with kindly eyes.
---
Happy Birthday dear!
Spending your time with true spiritual friends will fill you with love for all beings.

Sentient beings, self and others, enemies and dear ones-all are made by thoughts. It is like seeing a rope and mistaking it for a snake. We have been deluded by our thoughts. Dilgo Khyentse Rinpoche.
---
---
Who is online
Users browsing this forum: WoodsyLadyM and 21 guests