Sawaddee Ka
Misakaman Rujavichai : Kalayanamitta At First Sight
Misakaman is quite well-known at Wat LuangTa Bua, she is a royal blood, they call her Khun-Ying(birth title 'Lady'). She stayed permanently at the wat..strictly observing 8 Precepts everyday. She always wears Upasika uniform.
The very first time I went to Wat LuangTa Bua by myself, arrived there in the afternoon. A monk told me to walk straight to the lady zone, and stayed at any kuti that I liked. There I met many upasikas, but when I saw Misakaman, it was like 'friend at first sight'...even better when she told me that she graduated from Chula Univ. the same year as Tep. She introduced me to a millionaire-lady who loved to come to do meritorious deeds at the wat..we did cook 'Roti' to give away to people who visited the wat on LuangTa Bua's birthday..so much fun ! Because of Misakaman..I knew many rich ladies who invited me to travel with them to many beautiful wats out of town..it was like good-deeds tour..we donated money to every temples we visited.
I didn't know much about staying at the wat, so when I went to take a bath at the big kuti, I wore a big towel walking around waiting for my turn to use the shower-place..all the old Thai upasikas there almost had heart attack..the rumor spreaded like wild-fire..they called me 'Texas-wild-lady'..Oh, Misakaman and other 2 friends laughed so much !! I became a big joke..they forbade me to wear shorts and tank-tops..said not appropriate even when sleeping...oh so hot there, no air-conditioning room, no electricity, no phone, no fridge etc. I had to use candles at night..oh, the first 2 nights were so unbearable. Misakaman always adviced me to do things properly..even asked me to stay with her..but her private kuti was so small..so I chose to stay with the old ladies at the big kuti, they might think I was wild, but they were very kind/nice to me. They were retired-professors and they treated me like their student.
Every morning, we went out of the wat, standing in line on the road to give alms-food to LuangTa Bua and all his 44 monks. After we ate our 1 meal/day, Misakaman introduced me to Bhikkhu Panya(English) and Bhikkhu Dick(American). In the afternoon, a few upasikas made lemonade/fruit juice Thai style..I helped Misakaman picking some fruits from the trees around the kutis.
Ma-fai tree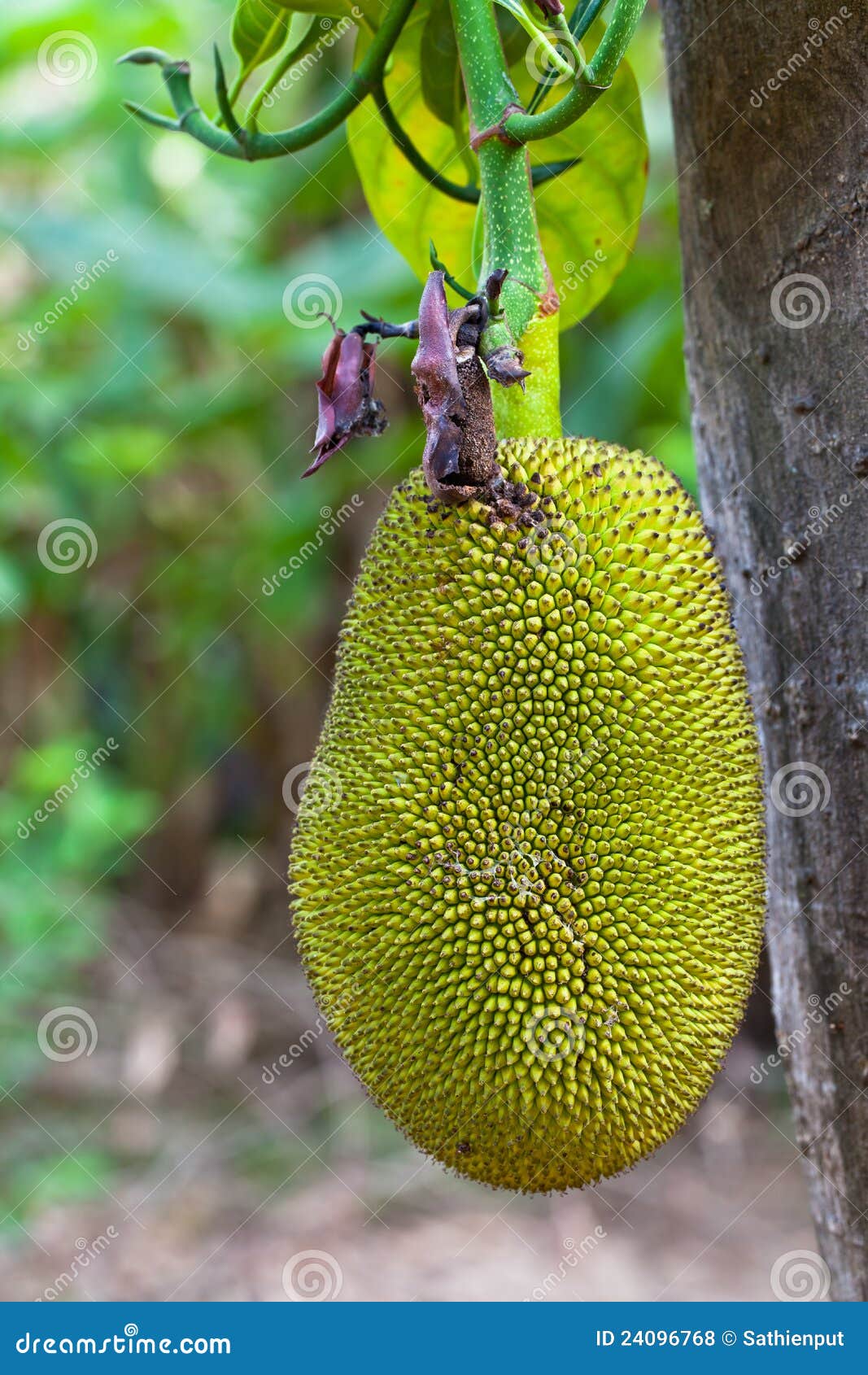 Jackfruit tree
Within one week there, I became a proper upasika..wearing white long pants/white top..and able to sleep at night in a Thai tent..eating 1 meal/day..with happy/peaceful heart.
When time to go back to Bangkok..Misakaman asked her rich friend to take me to the bus-station..old upasikas even told me to come back again..I thought..may be they didn't mind my wild behavior after all.
*******
Love Misakaman(now she posts @Facebook very often)
tidathep